Spare change anyone?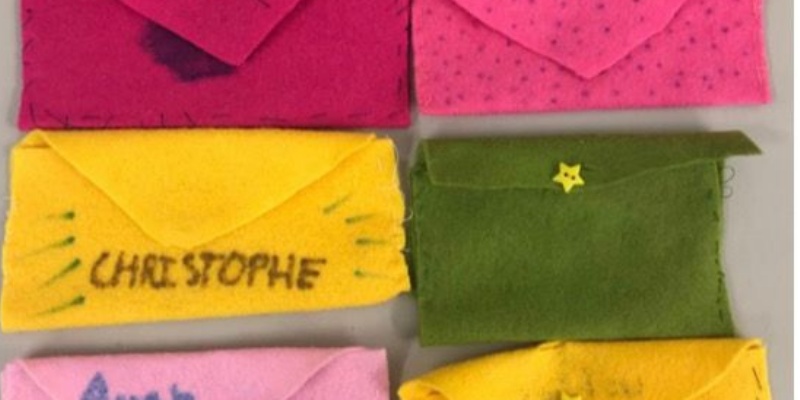 Check out our cute little purses!
In DT, we made money containers. We practised our stitching skills on scrap felt, then cut out the template on our actual felt and stitched it together. Yesterday we added fastening to it, so it would stick together. When we finished, some people added buttons and others added some drawings.
Zayyan and Hadiya.