yr5 Spring term Arabic resources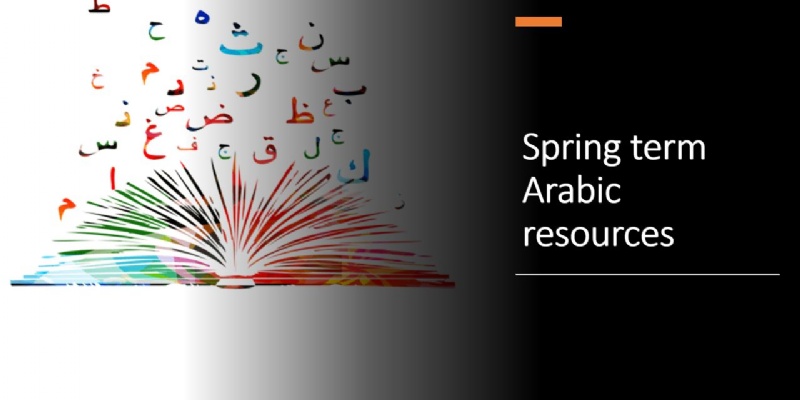 Spring term Arabic resources
Assalamu alaykum,
Arabic Spring term 1 Spelling words are attached below.
Alhamdulillah, we are pleased to let you know that Arabic spelling and other vocabulary practice is now available on three different websites for you to choose from. Arabic vocabulary builders are ; Quizlet, Memrise and Blooket [note the spelling, blooket not booklet :-) ].
We suggest parent email is used to register and monitor children's activity from home.
Here are the links and a useful booklet attachment:
The easiest way to use Quizlet is to visit the class page available on the link below. Simply scroll down and select your year group.
https://quizlet.com/mevludin82/classes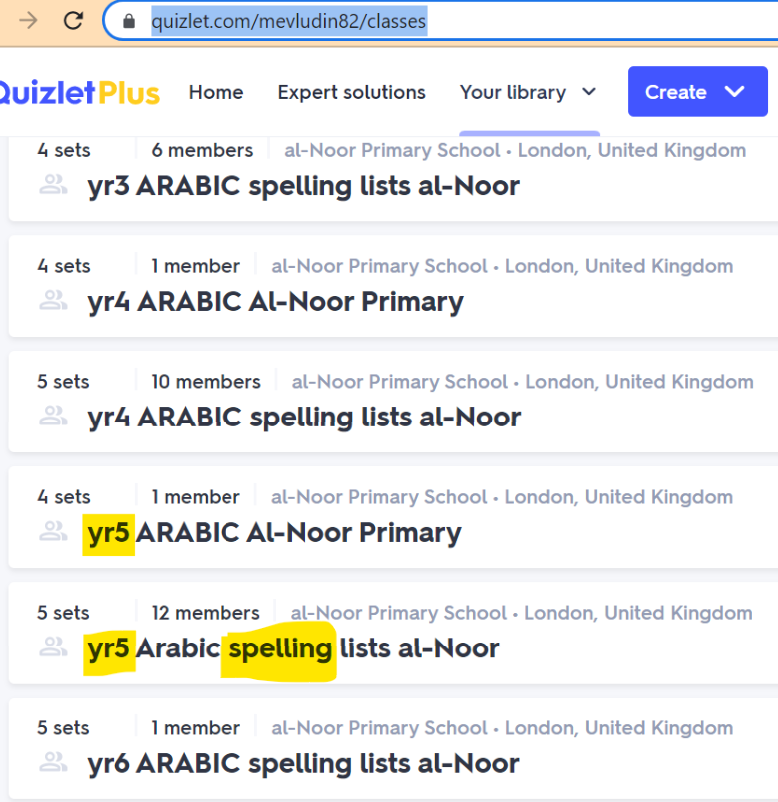 Alternatively you may want to use individual links below.
Yr5 Hobbies core vocabulary:
o Memrise: https://app.memrise.com/course/6330275/hobbies-in-arabic/
o Quizlet: https://quizlet.com/_99gpy9?x=1jqt&i=1sh4a
o Blooket: https://dashboard.blooket.com/set/63b0bb2aa8e4c53a01b03892

Yr5 Spelling
· Memrise (spelling Spring 1): https://app.memrise.com/course/6330487/year-5-spring-1-spelling/
· Memrise (spelling Spring 2): (coming soon)
· Memrise (spelling Spring 1 & 2 combined): (coming soon)
· Quizlet (spelling Spring 1):https://quizlet.com/_ciuwf0?x=1jqt&i=1sh4a
· Quizlet (spelling Spring 2): https://quizlet.com/_ctth51?x=1jqt&i=1sh4a
· Quizlet (spelling Spring 1 & 2 combined): https://quizlet.com/_ctthzz?x=1jqt&i=1sh4a
· Blooket (spelling Spring 1): https://dashboard.blooket.com/set/63b19f2be04475b7c85a49f8
· Blooket (spelling Spring 2): https://dashboard.blooket.com/set/63f2b97ba78093df09f740f7
· Blooket (spelling Spring 1 & 2 combined): https://dashboard.blooket.com/set/63f2bb49a180c4bc3a910c48