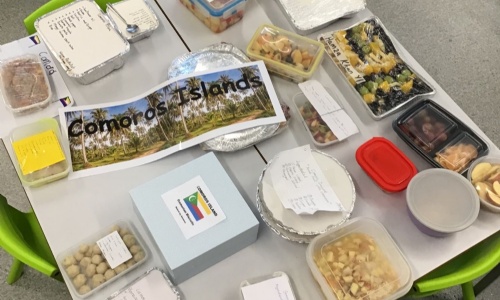 Cultural Heritage week !
Published 10/01/22, by Mahbuba Choudhury
During Cultural heritage week, Fig tree class learnt about the Comoros Island. We made posters at home. We invited a year two pupil, who is from the Comoros Island, to our class to ask questions about the Comoros Island. We made a flag and prepared a presentation and a nasheed for the assembly. We dressed up in traditional Comorian clothing. We tried lots of different traditional Comorian food. We learnt a lot and would love to visit the Comoros Islands one day!
Read More