Al-Noor Annual Boat Race 2022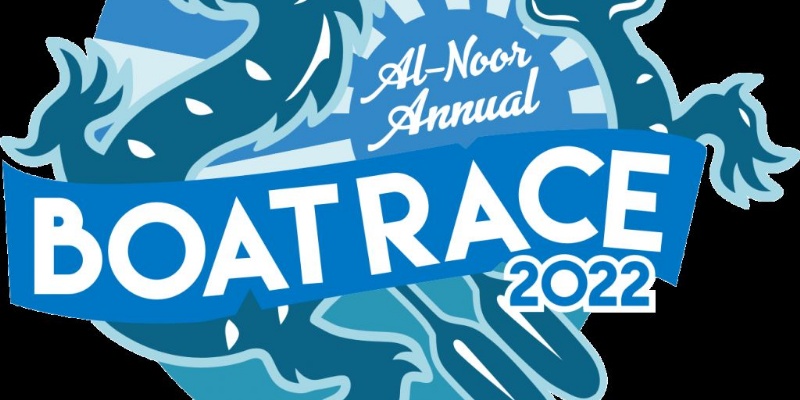 Al-Noor Primary School is inviting YOU to invest in YOUR AKHIRAH and join us in our RACE TO JANNAH!
On Saturday 18th June 2022, 5 teams of dedicated and driven individuals will be rowing at the Al-Noor Annual Boat Race to raise vital funds for our school's Islamic and Qur'anic Studies department bi-idhn-Illah.
Al-Noor Voluntary Aided Primary School is a faith ethos school that excels in promoting the academic, personal and spiritual dimensions of child development. Over the years it has worked industriously to create a unique environment and curricular provision that nurtures the relationship of our pupils with Allah SWT. All children at the school receive lessons in Qur'anic recitation and memorisation, as well as lessons in Islamic Studies. Through these lessons children learn the foundations of their faith that equip them with the moral fibre and personal motivation to get the best from the rest of the school's curriculum. However, these subjects are not funded by the budget given to schools by the government, and we are currently operating at a financial deficit in order to fund these lessons.
At the forefront of our vision is a well-funded and highly-resourced Quran and Islamic Studies department, so that we can continue to teach our children to read, memorise and learn the sacred book of Allah SWT. Without it the school just wouldn't be able to fulfil its commitment to raising well-rounded, religiously grounded, young Muslim citizens. It is for this reason that we are competing in the Al-Noor Annual Boat Race and we need your support to help us turn our vision into a reality!
The Prophet, peace and blessings be upon him, said: "Verily, among the good deeds that will join a believer after his death are these: knowledge which he taught and spread, a righteous child he leaves behind, a copy of the Quran he leaves for inheritance, a mosque he has built, a house he built for travellers, a well he has dug, and charity distributed from his wealth while he was alive and well. These deeds will join him after his death." Sunan Ibn Majah – Sahih
So then imagine the reward for those who gave in charity with the intention of spreading knowledge! Just picture the mountainous reward from all those children reciting the Qur'an, worshipping Allah, teaching others and doing good works because of what they learned at the school because of your generosity! SuhanAllah! What a beautiful Sadaqah Jaariyah that we cannot afford to miss!
We invite you to dig deep to invest in your Akhirah by investing in our school through giving your kind charity, so we can continue to make the excellent provision for children to become the future worshippers of Allah and your future source of reward when nothing else can benefit us for hundreds, if not thousands of years after we have left this world.
To support us in our efforts, please click on the following link to see our boat race Community Page.
May the Most Generous One, the Most Honourable One, the Owner of the Kingdom of the heavens and the earth reward you abundantly and make you of those that testify to the truth of His promise in the eternal, boundless Gardens of Paradise, ameen.