Al-Noor Bake-Off 2023!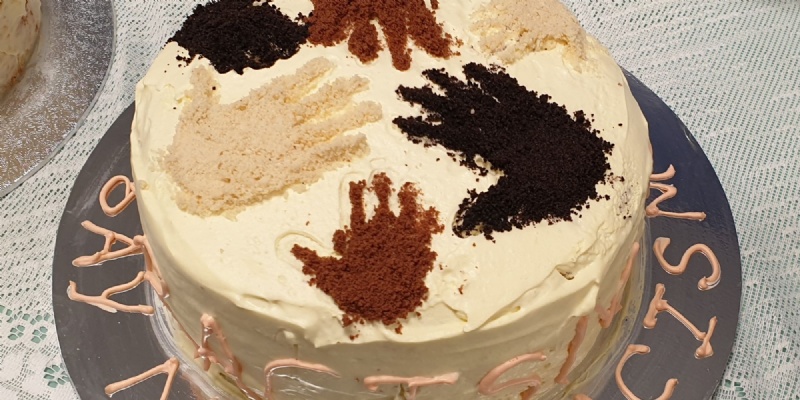 Just one of our wonderful competition entries, amidst many more!
Alhamdulliah, we had an amazing 45 entries into the Al-Noor Bake-Off!
This year's theme was 'Say No to Racism!', which provided a wonderful opportunity for our children to reflect on the beauty and differences in Allah's creations and to emphasise the importance of kindness to all.
This year's KS1 winner was awarded to Md. Hudhayfa R. in Year 1, Olive Tree and to Asiyah N. in Reception, Date Palm Tree as our KS1 runner-up!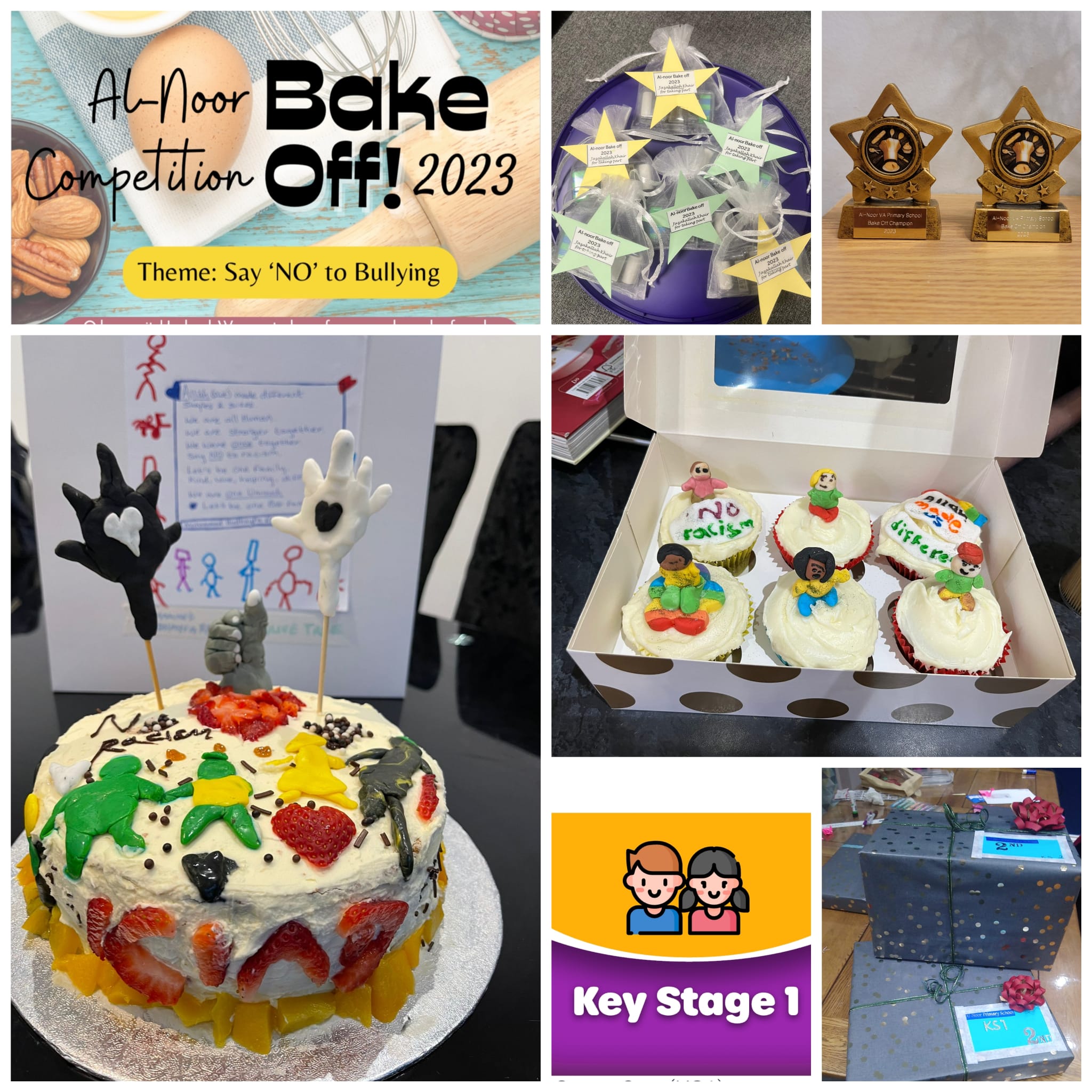 This year's KS2 winner was awarded to Md. Ibrahim H. in Year 6, Guava Tree and to Alizah R. in Year 5, Lime Tree as our KS2 runner-up!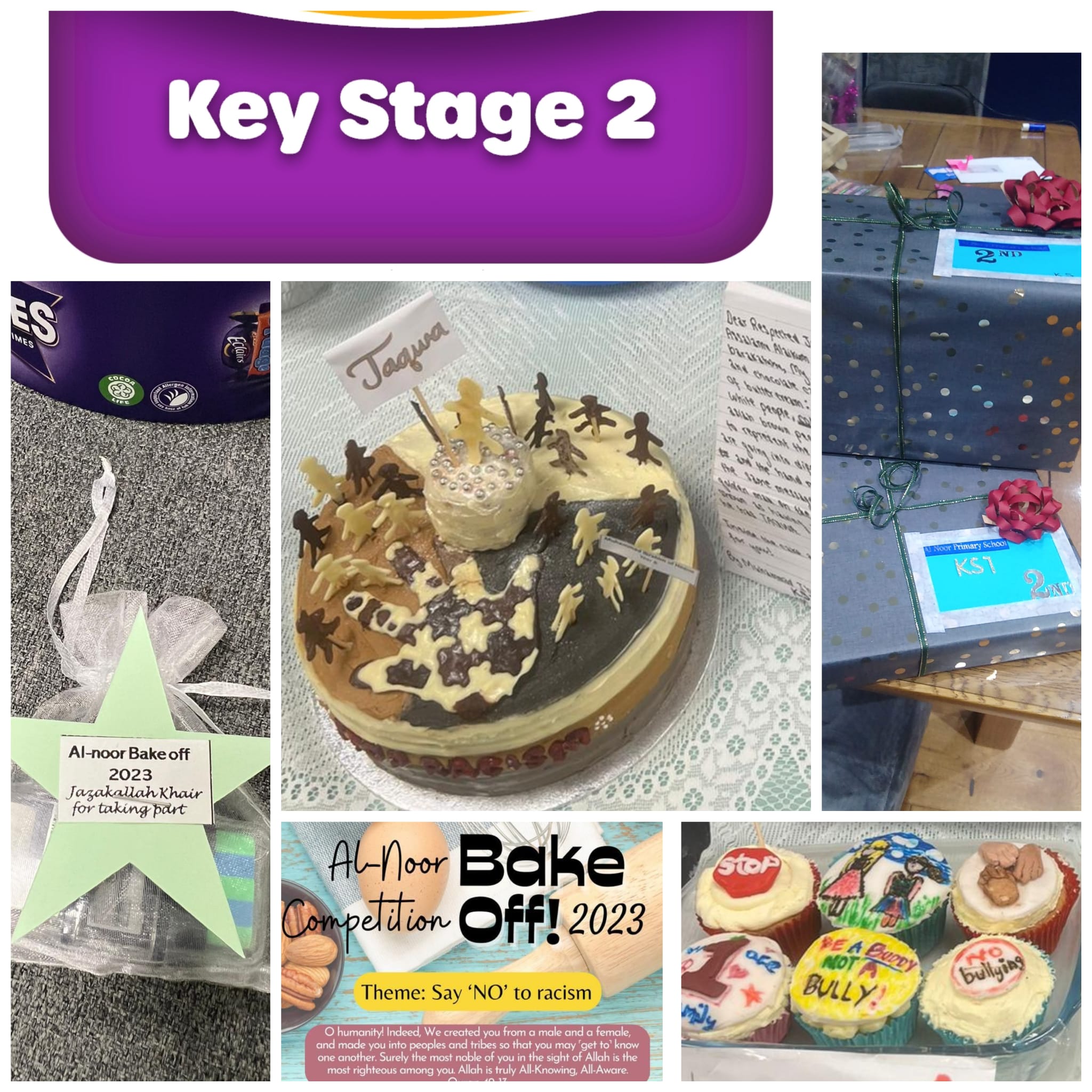 We would like to thank our 2 wonderful professionals, Irfana from 'Scrumptious' and Sophie from 'Caked by Sophie', who took time out of their busy baking schedules to evaluate and judge the children's tasty creations!
A big 'masha'Allah' to all that entered the competition!