Eid-ul-Fitr Mubarak!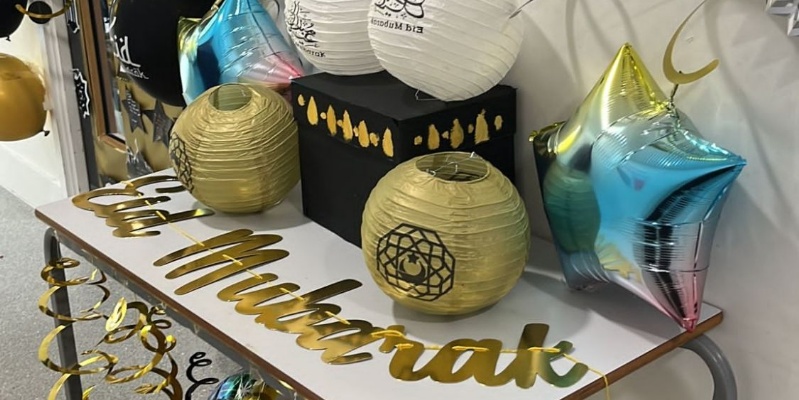 TaqabbalAllahu minnaa wa minkum, meaning "May Allah accept [good deeds] from you and us" or "May Allah accept [this worship] from you and us".
Welcome back to all our pupils and staff!
At Al-Noor we celebrated Eid-ul-Fitr 2023 with joy and excitement!
Children came to school wearing their favourite clothes, the dining hall was decorated and a special Eid lunch was served! What a wonderful way to celebrate this joyous occasion together!