Congratulations to the School Football Team!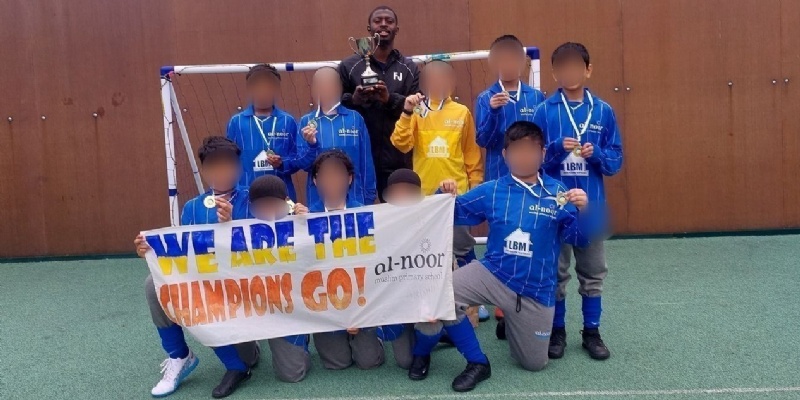 Our young champions and dedicated coach display their winning trophy and medals!
A big Masha'Allah and congratulations to the Al-Noor School Football team, who were the winners of the recent inter-school tournament, held on Tuesday 6th June 2023 at Redbridge Sports Centre.
Masha'Allah, their victory against the competing schools was truly a testament to their hard work, dedication, and remarkable talent. The team demonstrated great teamwork, sportsmanship, and a true passion for the game, to which we are extremely proud!
We eagerly look forward to our Al-Noor Champions banner being joyfully displayed once again insha'Allah!