Al-Noor Fun Run 2023!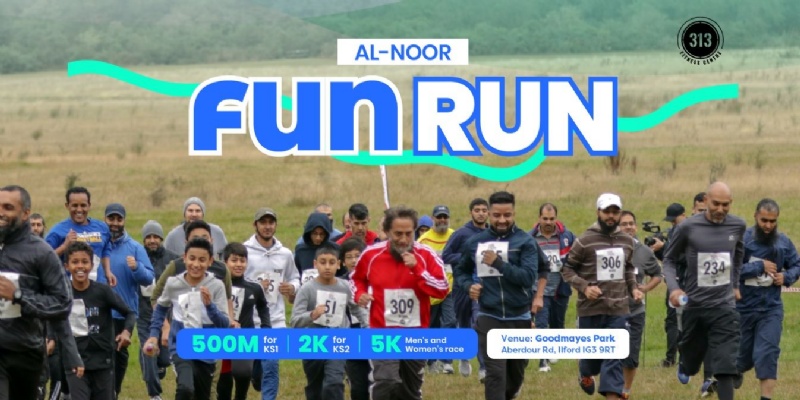 We are delighted to announce that the annual Al-Noor Fun Run 2023 will be held on Sunday 15th October 2023 at 9:00am in Goodmayes Park insha'Allah.
The Fun Run is a fun and enjoyable event for the whole family, with a number of races catered to all age groups!
To take part in the Fun Run, please register at the following link before Friday 22nd September 2023: www.al-noor.co.uk/funrun/
You will soon have your very own fundraising page set up for you!
Registration is free for Al-Noor pupils and for anyone running in support of Al-Noor.
Funds raised from this exciting event will go towards the school's religious education provision, with any surplus going towards the Al-Noor Careers Service and the Al-Noor Youth Hub.
So don't delay! Grab your family, your buddies and a bottle of water and sign up today!